AT&T Stadium | Arlington, Texas
Swifties, prepare for the concert of a a lifetime!! In support of her latest album "Reputation," Taylor Swift embarks on the MASSIVE North American Reputation Stadium Tour – coming to the AT&T Stadium for two nights ending Saturday 6th October 2018!! With rave reviews from critics so far, some calling it her "best tour yet," this is Taylor Swift on peak form. You may never get another chance like this again – book your tickets for Saturday 6th October NOW while they last!!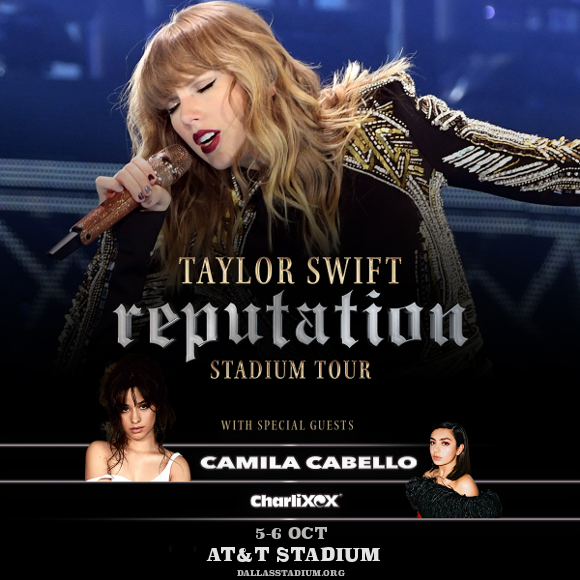 As befitting a multi-platinum selling, Grammy-award winning star, Taylor Swift's latest tour is nothing short of SPECTACULAR. With rave reviews from critics and audiences so far, expect incredible choreography, state-of-the-art light and sound design, and complex stage props and technology – including some pointed animatronic snakes, a reference to people calling her a "snake," in the past on social media. The Reputation Tour is Swift biting back – and sending an important message to her fans. "I wanted to send a message to you guys that if someone uses name-calling to bully you on social media, and even if a lot of people jump on board with it, that doesn't have to defeat you. It can strengthen you instead."
What are you waiting for?? Book your Taylor Swift tickets TODAY!